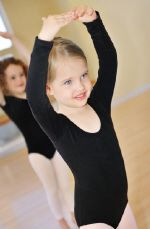 We are a charitable organization that encourages and facilitates grants to children whose parent or guardian is struggling with a diagnosis of cancer. These grants support the children's extracurricular activities so that they may feel some sense of normalcy as their parent focuses on treatment and recovery. Cancer affects the whole family, not just the person with cancer – and can change the whole dynamic of a family. While children and teenagers must face fear and uncertainty as their parent undergoes treatment, they may also be required to take on more roles and responsibility. CFRF hopes to lesson some of the burden and reduce stress by making it possible for children to either continue in regular extracurricular activities so that their routines are not too disrupted or perhaps try something new that can act as a distraction. No matter what, a child or teenager has enough to worry about without also having to worry about the cost of their activity. It's ok to ask for help.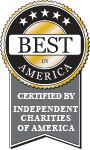 CFRF is proud to display our Best in America Seal of Excellence:
The Independent Charities Seal of Excellence is awarded to the members of Independent Charities of America and Local Independent Charities of America that have, upon rigorous independent review, been able to certify, document, and demonstrate on an annual basis that they meet the highest standards of public accountability, program effectiveness, and cost effectiveness. These standards include those required by the US Government for inclusion in the Combined Federal Campaign, probably the most exclusive fund drive in the world. Of the 1,000,000 charities operating in the United States today, it is estimated that fewer than 50,000, or 5 percent, meet or exceed these standards, and, of those, fewer than 2,000 have been awarded this Seal.
Sponsors:
Maguire/Maguire, Inc. - Association Management - Larkspur, CA
Minkoff & Associates - An Ameriprise Private Wealth Advisory Practice - San Francisco, CA


Pollak & Pollak - An Ameriprise Private Wealth Advisory Practice - San Francisco, CA


Richard Omi Family Fund - Mountain View, CA


Silicon Valley Community Foundation - Mountain View, CA

Cancer in the Family Relief Fund
3 June Court
Fairfax, CA 94930